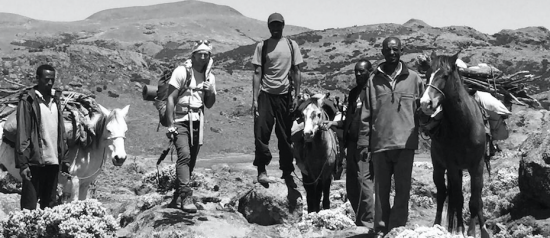 The region is absolutely packed with exotic and many endemic species of animals including the Ethiopian Red Wolf, Mountain Nyala, Gelada Baboons, Columbus Monkeys, Redback and Bushback deer, warthogs, hyenas, mole-rats and a multitude of birdlife, making this a paradise for bird-watchers. South of the plateau beyond the Harenna Forest, lions and wild dogs can still be found.
Horses are widely used here as it is cooler than in the north and are named according to their colouring. I hopped up onto Dama ['Brown & Red'] and took him through a trot, to a canter then finally into a short gallop out from camp, the cool wind whipping my face. It felt great to be out alone in the midst of such vast empty spaces.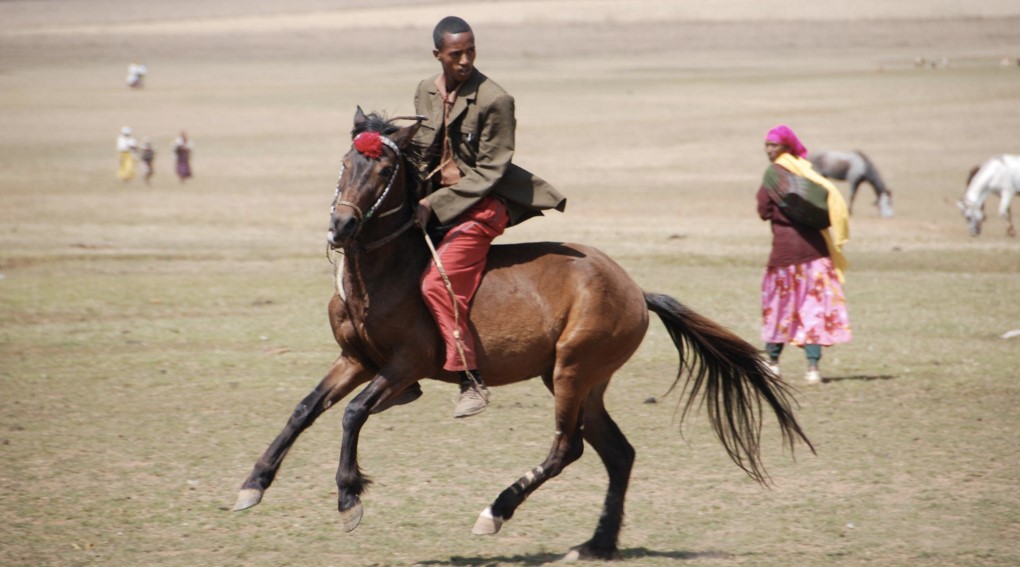 Shorter excursions are more common over the plateau, where you can climb Mt. Tuludimtu. At 4383m, it is the second highest mountain in the country. Standing on its summit beneath a cobalt sky, I watched the shadows from fast-moving clouds drift across the light flaxen shades of plains touched with olive, azure and rust that spread out all around me. It was like being in another world.
If You Go to Ethiopia
YellowWood Adventures Ltd. is a UK-based adventure trekking company operating organised trips and bespoke services for groups into the hidden kingdoms of Ethiopia's spectacular mountain ranges.
Author bio: Sam McManus, founder of YA, has a great passion for walking through distant places. He has a degree in English Literature and is based in London.