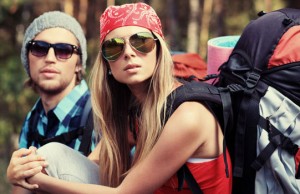 Travel and adventure are the perfect combination. That's why we've created an entire site dedicated to the stories and passion of adventure on the road. Each week, we bring new adventure travel articles and videos from around the world.
But this isn't just a one-way conversation.
Have a place you're interested in? Have a story to share? Go Adventure Travel is meant to be a community of adventure travel lovers. Feel free to contact us or join the conversation on Twitter or Pinterest.
At Go Adventure Travel, we believe that travel enriches our lives. It creates memories, pushes us to try new things and helps to provide jobs and build economies. Go Adventure Travel is proud to partner with top travel destinations and tourism and travel partners to bring you the latest travel information. (Contact us if you're a travel provider.)

Go Adventure Travel is the latest in the Go Travel Media family of niche travel websites. As dedicated travel junkies, we're all about exploring this great big globe we call home. We hope you are too.
Love world travel? Check out our sister sites, Go World Travel Magazine and Go Island Travel.