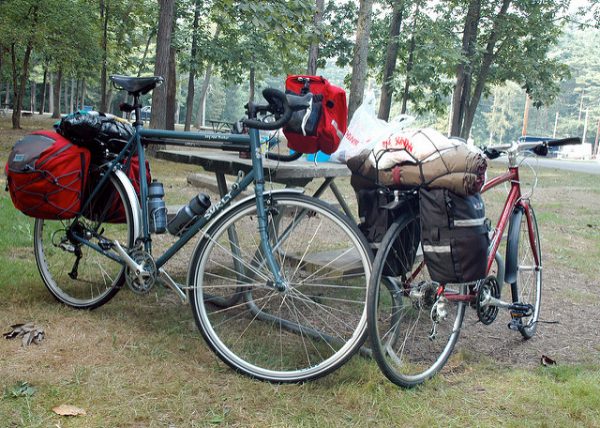 Oregon presents you with some high, hot mountains before cooling into the lush Cascades and descending into Eugene, which is the largest city on the route. A more direct route to the Pacific is an option, but the trail follows the coastline north to Astoria. The extra day is worth the time, because the pacific northwest coastline is phenomenal. Some areas are so densely wooded that they're classified as rainforest.
If You Cycle Across the USA:
Know something about your bike. The self-sufficiency of being able to make your own repairs complements the self-reliance you'll need to propel yourself across the country. Most riders know how to change an inner tube, but the ability to repair a broken spoke well enough to limp it into the next town carries a satisfying feeling along with its utility.