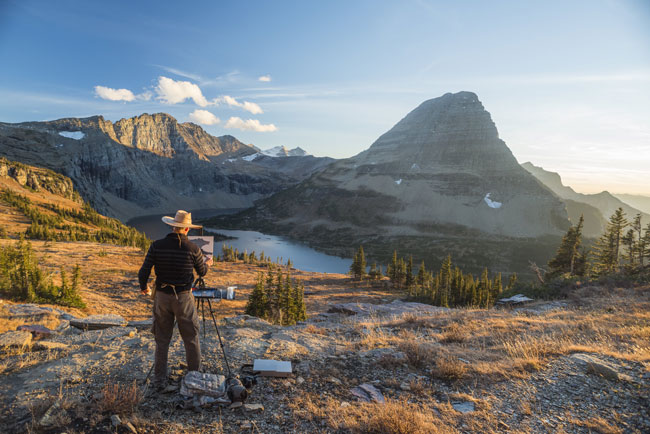 Professional artist Dennis Farris had been dreaming of Montana for a long time. He makes his living bringing western landscapes to life, painting with his own unique brand of realism. And for as long as he has been painting, he has been traveling. The two pursuits fuel one another.
Dennis had been carrying around a picture of Montana in his head for years, but he had to see it in person to understand just how powerful this place can be. Montana's Glacier National Park has always been high on his list. He had been hoping to get there to paint for decades, but like a lot of people with Glacier and Yellowstone on their bucket lists, had never quite gotten around to it.
"You can read about a place. You can look at pictures of it. But unless you've been there and walked it, and felt it, it's not the same. When you travel, you take that back with you, and it's with you for the rest of your life."
Watch Dennis's adventure, and see what awaits you at VisitMT.com.