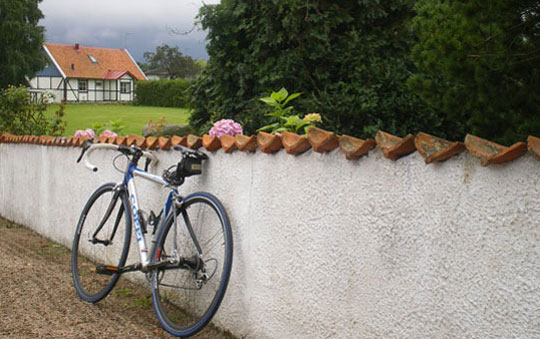 If you're looking for a grueling cycling tour navigating steep mountain passes, rocky terrain or crowded city streets, then cycling in Scandinavia might not be for you.
If, however, you enjoy cruising along the coastal countryside past meandering moose, fields of poppy, ancient castles and Viking battle sites, then you're in luck.
Just ask convert John Oliva. A life-long cyclist who started assisting his father with cycling tours at age of eight, John knew he had stumbled into cycling paradise when he explored Scandinavia in 2000.
"I was blown away by the culture and the landscape," he says. "Everything about Scandinavia was perfect for cycling. I spent four summers exploring Scandinavia and have made an annual trip there ever since."
Scandinavia provides a multitude of desirable options to a cycling. The climate is temperate, the scenery breathtaking, the history captivating, the people charming – and the roads flat and paved.
The last factor is critical. Anyone who has spent more than five minutes battling uphill on a bicycle can agree – cycling quickly loses its fun when your thighs are on fire and your heart is losing a battle with your rib cage.
Luckily in Sweden, no rider will ever experience such bodily warfare. Not only are the roads flat, each street, boulevard and back road is paved and marked with nearly obsessive organization.
Riders can navigate with ease and reroute their course at whim. Which is convenient given all of the fantastic scenery to catch along the way. Cycling in Scandinavia is designed to be easy on the eyes and enjoyable for the body.
John was so enthralled with cycling in Scandinavia he created all-inclusive, fully supported cycling tours ranging from six to ten days and covering 200-500 miles of cycling.
A cyclist who rides once or twice a week will be well-equipped to take on the challenge of a cycling tour, and overachievers can add daily mileage if they wish.
Tours begin in Copenhagen, where tour attendees are guided through the city's best offerings before embarking on their cycling adventure. The largest city in Scandinavia founded in 1167, Copenhagen attractions abound offering fairy tale castles, a must-see city waterfront tour, historic churches, the largest pedestrian mall in the world and an amusement park that moonlights as a nightlife hotspot.
Continued on next page